An old Square America favorite- Scenes from an IBM promotional slide show. Click here to see the series.
Behold a small selection of photos and ephemera of a late 10s/early 20s Chicago vaudeville performer. Eugene Jorrette- Not the Best But Always In Demand. That's truth in advertising for you. Click here to see the series.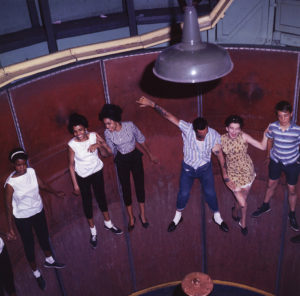 A series of photographs, probably taken by a student in the early 60s, looking down into a ride where the floor drops out and the riders are kept in place by centrifugal force. Most were Kodachrome and Ektachrome slides with some black and white prints mixed in. Full Disclosure: while I don't normally do anything more than clean dust off of the photos in this case I did some very basic color adjustments to the faded Ektachrome slides. Click here to see the series.